Kicking myself all over the place… We all know that "Opportunity only knocks once," and I didn't answer the door… I'm still asking myself, "Are you kidding me?"
BACK STORY: I had just booked a flight to North Carolina to visit my daughter and her lovely family. Then, I got the call. "We want you to come to Portugal as a writer." The dates were just AFTER my trip to North Carolina. Today, I'm still asking myself, "Why didn't I just amend my trip?" (#naive)
I love Portugal. One of the most spectacular clients I had was Enoforum Wines. They brought me to Portugal to educate me about all things Portugal, including their wines. What on God's given earth was I thinking, when I said, "Gee, I can't right now."
Oh well, some lessons are so hard learned… If I could only go back, and I mean that in all ways you can take it. Perhaps one day I will get to write about my passion for a land that infiltrated my entire life and soul, as I grew up on Lisbon Street for my first 20 years of my life… then found myself on the streets of Lisbon.
Meanwhile, I was just asked to share this map, and it's a really great one. I said I was happy to share. It's excellent for me to have for my own edification; and great for others to have, too. The message that came to me, putting it all into perspective:
Hi Jo,
I've got an infographic on the wine growing regions of Portugal that would work really well as some interesting content for your readers – would you like to use it? — Andy Snow
Created for Sunvil, I really like this image a lot. It makes me homesick for Portugal.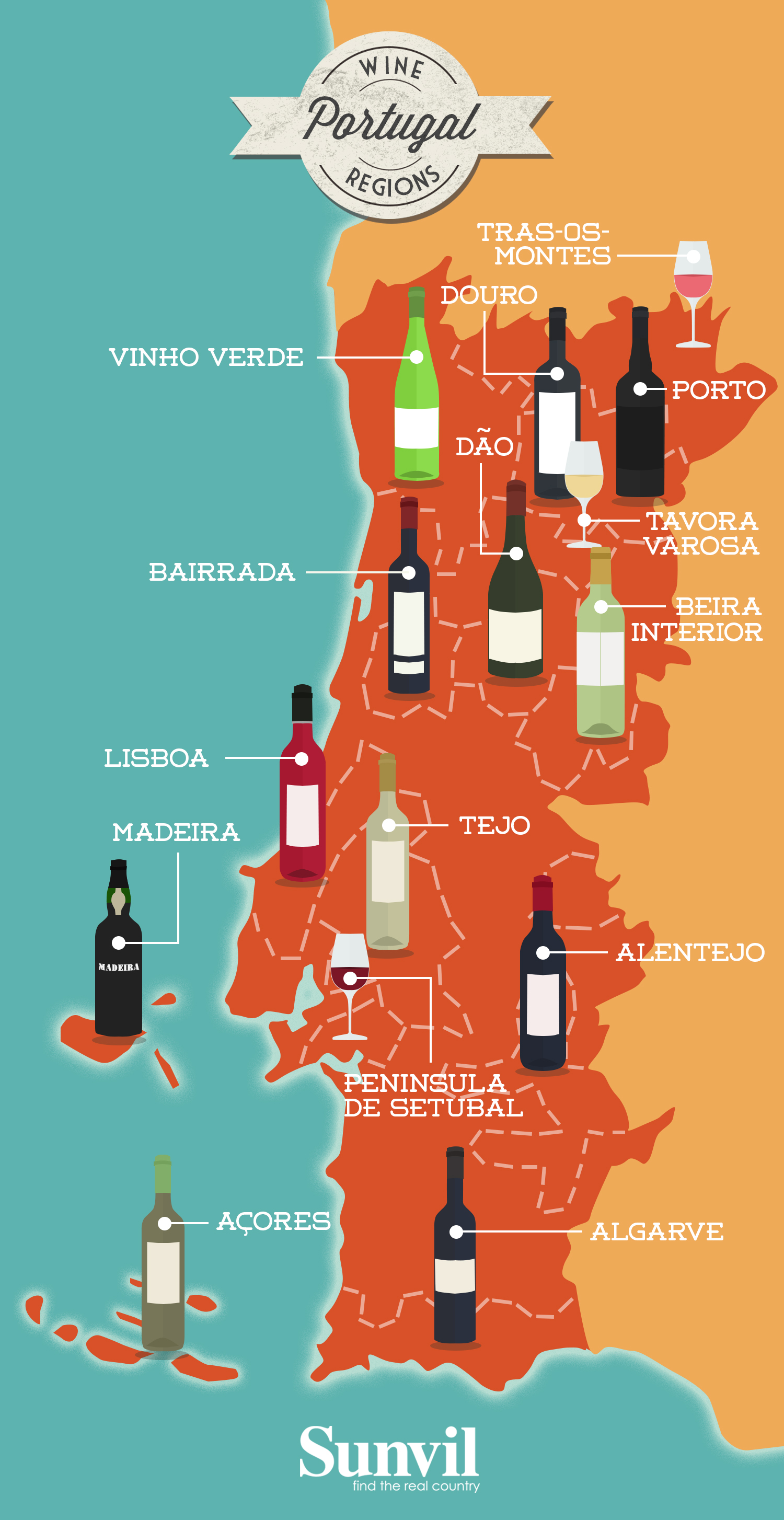 About Sunvil: "We have been operating holidays since 1970 and for several years before then as 'Cyprus Property Tours', a long time for an independent company in this business! We are both retail and tour operating members of ABTA and AGTA (Association of Greek – Cypriot Travel Agents), licensed by IATA, have a busy commercial department for business travelers and also a groups department."
Seeing this map, makes me realize I still have so much more to learn about Portugal. It reignited my determination to return. My experiences evolved around Lisbon and the Alentejo wine region. Oh, to see the Douro, Vinho Verde, Porto, I can wax poetic forever. Needless to say, this is a super map, and may you also enjoy the wine regional perspective, and even get yourself over the pond we call the Atlantic.